NHCFAE at the 41st FAAMA Convention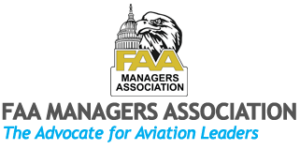 NHCFAE President Oscar Torres, Vice President John Espinosa and Director of Resources Erik Salazar were in attendance at the Annual FAA Managers Association Convention held in Orlando, FL the week of October 22nd.  Federal Aviation Administration managers play a pivotal role in supporting our NHCFAE and we thank FAA Managers Association and their President Elizabeth Barcus for allowing us to take part in such a great convention. We were able to network with FAA leadership and other Employee Associations. 6 FAA colleagues also joined our FAAmilia and we welcome them with open arms.
We look forward to the continued collaboration with FAAMA and their new President Mr. Michael Smith.


From L to R: VP John Espinosa, Director of Resources Erik Salazar, President Oscar Torres


With Associate Administrator for Civil Rights Mr. John Benison