NHCFAE Annual Training Conference
The National Hispanic Coalition Annual Training Conference host members and friends from across America to meet for 3 days of incredible training sessions. Every level of FAA is represented at our conferences, from entry level to senior executives.
The NHCFAE Annual Training Conference helps our members achieve their personal and professional goals, through career and skill advancement sessions. Through these sessions, members of NHCFAE continue making positive impact in the FAA, while celebrating their accomplishments, heritage and diversity. Hispanic or not, when you attend an NHCFAE conference, you will feel like part of the FAAmilia!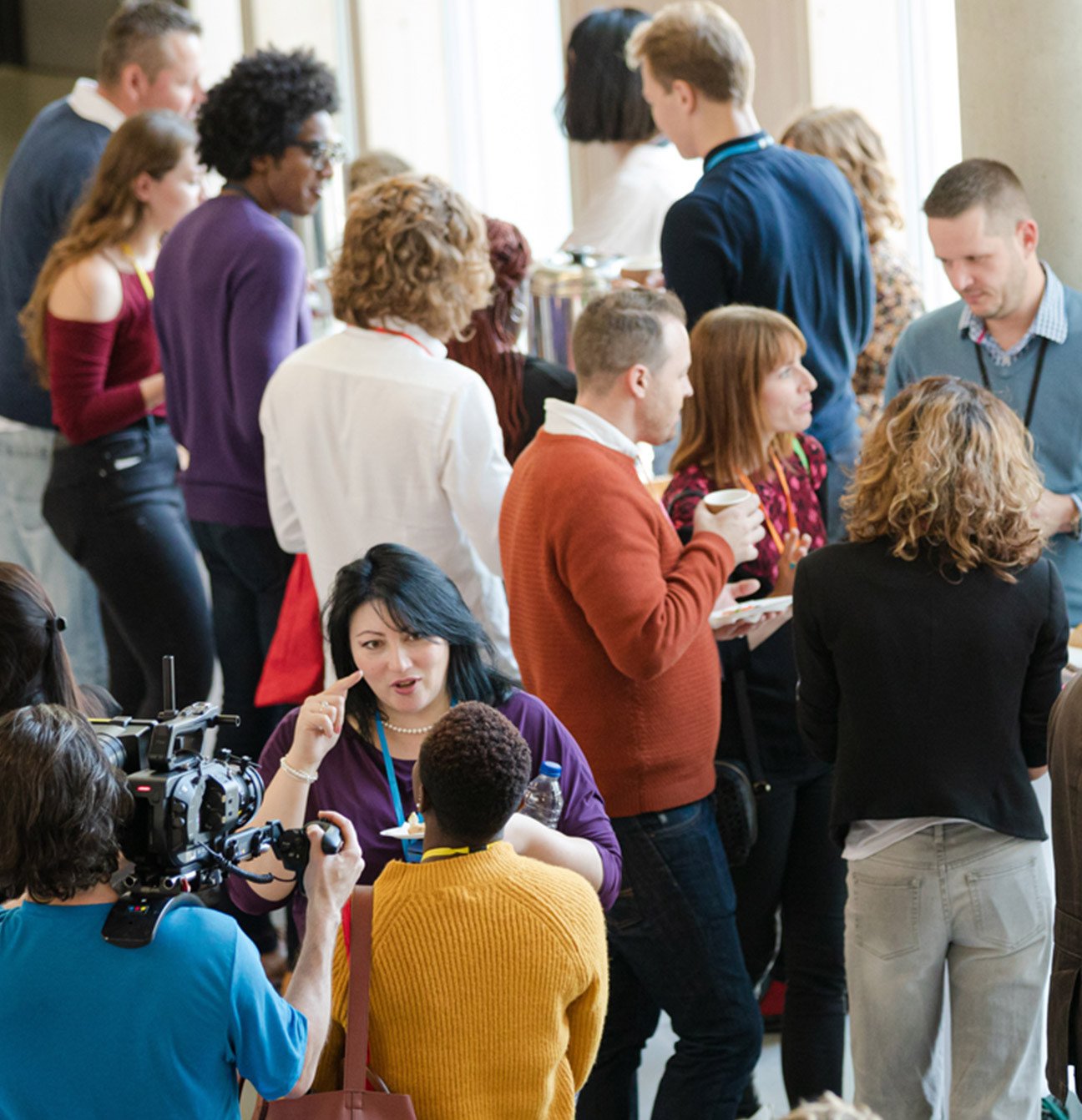 SEATTLE 2023 WAS A GREAT SUCCESS!!!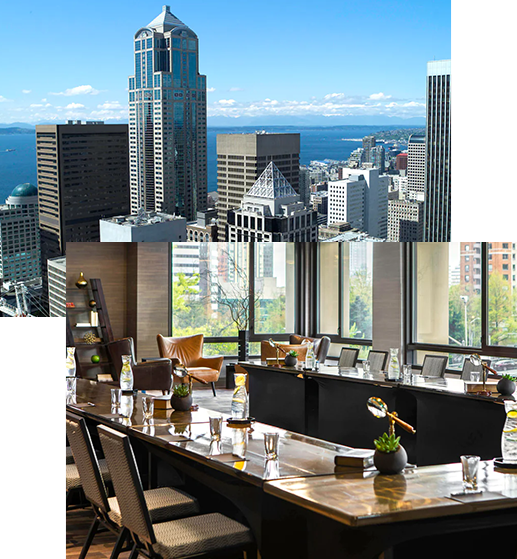 The National Hispanic Coalition of Federal Aviation Employees (NHCFAE) hosted its National Training Conference in Seattle, WA. August 1-3, 2023. The conference brought together dedicated members from all corners of the United States and its territories, showcasing the remarkable unity and diversity within NHCFAE's ranks. This gathering not only underscored the organization's commitment to fostering inclusivity but also served as a testament to the growing strength of NHCFAE  representation in the Federal Aviation Administration (FAA).
One of the most striking aspects of this event was the enthusiastic support it received from high-ranking executives across various lines of business within the FAA. Their presence underscored the FAA's commitment to diversity, equity, and inclusion and demonstrated their belief in NHCFAE's mission. The conference spanned three inspiring days of intensive training, enriching participants with invaluable knowledge and skills. These sessions not only enhanced their professional development but also served as a platform for networking and collaboration, further solidifying NHCFAE's role as a pivotal force within the FAA.
The National Hispanic Coalition of Federal Aviation Employees National Training Conference was not merely a gathering; it was a resounding triumph that celebrated the strength of diversity and unity. As NHCFAE continues to empower its members and promote inclusivity, it paves the way for a brighter future in the FAA, one where every voice is heard and every talent is celebrated.

"In addition to meeting new members and learning about other career fields, the conference provided excellent training throughout. I did not feel "death by PowerPoint" at any time as the speakers were very interactive, entertaining, and knowledgeable. I was surprised how much training we completed in just days. Notably, the training was not focused strictly on FAA computer based training. There were speakers from other organizations and notable college professors who provided excellent training and professional growth. I could
honestly say that I benefited and learned from every single course."
Western-Pacific Member
"After hearing FAA Administrator Michael Huerta describe how he became interested in aviation industry, I was inspired to become more involved. I've contacted the local Carlsbad, CA school district to attend all the career days this school year. My goal is to get lots of Hispanic boys and girls interested in aviation careers, such as Air Traffic Controller, Airways Transportation System Specialist and administrataive positions within the Federal Aviation Administration."
Western Pacific Member


"I had a wonderful opportunity to attend the NHCFAE Training Conference in Atlanta, GA this year. I have been part of the "NHFCAE and FAA for a few months. The Conference Committee gets my kudos. I cannot imagine the coordination of hours of research, emails, phone calls, letters, etc. it took to put a conference of this magnitude in action. It was very well organized with great information, important keynot speaking, with the variety of training available and meeting members of the "faamilia" was impressive. The scholarships awarded and the banquet all organized perfectly, it is THE BEST conference I have ever attended."
Alaska Member
"The National Hispanic Coalition's mission states we are a "diverse organization that focuses on advocating career placement and advancement through support, education and alliances." The conference was successful in fulfilling our mission by affording members the opportunity to learn from and network across all lines of business, by offering training sessions that can and will be used not only for professional advancement but personal enrichment."
Southern Region, Regional Chapter Director

VIDEOS FROM PAST CONFERENCES
NHCFAE Conference Welcome Message by Acting FAA Adiministrator, Dan Elwell
NHCFAE Keynote by Jareau Almeyda
NHCFAE Diversity and Inclusion Panel
NHCFAE Applying for FAA Jobs
2024: Las Vegas, NV-
2023: Seattle, WA- "Unidos to Reach New Heights"
2022: Indianapolis- "Racing to Recruit, Educate and Promote"
2021: Virtual Conference- "Virtually Unstoppable, Building Back Better"
2020- No Conference due to Covid-19
2019: San Juan, Puerto Rico- "Strengthening our Resilience"
2018: Ft. Worth, Tx- "40 years of Unity Pride and Success"
2017: Los Angeles, CA- "Honoring our Past, Our Future"
2016: Long Island, NY- "Soaring to New Heights"
2015: Atlanta, GA- "Partnering to Build our Future Familia"
2014: Washington, D.C- "Embrace- Inspire- Empower"
2013: Ft.Worth, Tx- Membership Meeting only (no Conference)
2012: Miami, FL- "Seek Opportunities, Celebrate Achievements"
2011: Washington, D.C.- "Shaping our Destiny, Building the Future"
2010: La Jolla, San Diego- "United WE Can"
2009: Chicago, IL- "Our Community, Our Vision, Our Future"
2008: San Juan, Puerto Rico- "Building Greatness"
2007: Las Vegas, NV- "Illuminating our Future"
2006: Las Vegas, NV- "Beating the Odds Together"
2005: Seattle, WA- "Success has No Boundaries"
2004: Philadelphia, PA- "Freedom to Succeed"
2003: San Antonio, TX-
2002: Miami, FL- "One by One Making a Difference"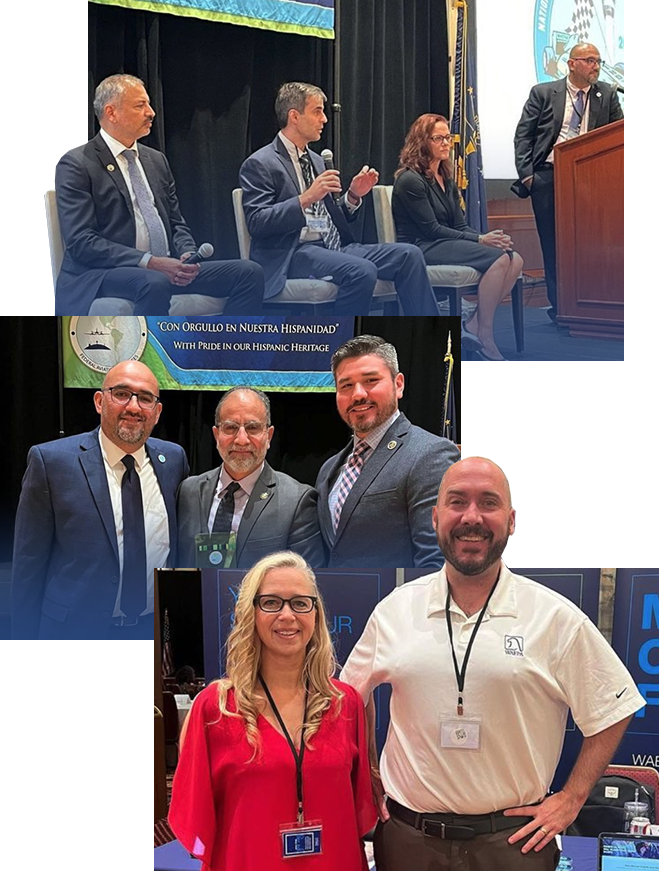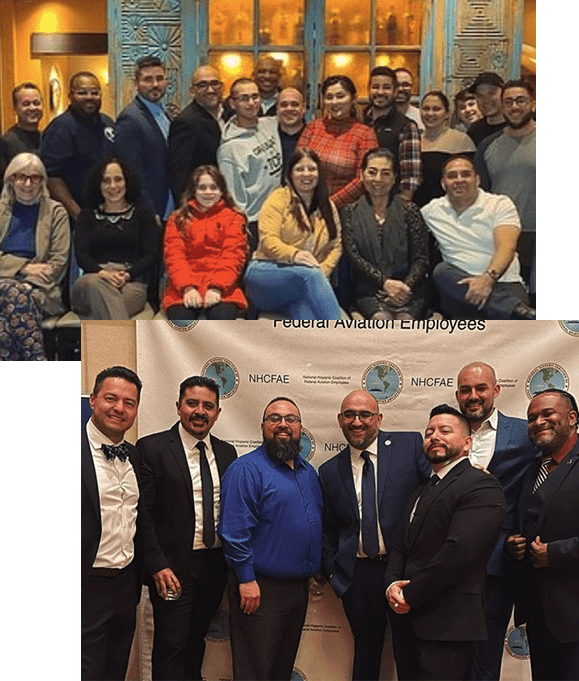 2001: Las Vegas, NV "Building Unity through Alliances"
2000: Washington, D.C- "Hispanics Building Unity for the 21st Century"
1999: San Diego, CA- "Shaping our Destiny for the the New Millennium"
1998: Arlington, TX- "Rising to New Heights"
1997: Orlando, FL- "Moving to the Sounds of Change"
1996: Atlantic City, NJ- "Challenging the 21st Century with Orgullo (pride)"
1995: Long Beach, CA- "Hispanic Leaders for Progress"
1994: San Antonio, TX- "Surviving Change in the 90's"
1993: Oklahoma City, OK- "Breaking your Boundaries"
1992: Chicago, IL- "500 years of Hispanic Heritage"
1991: Baltimore, MD-
1990: Tacoma, WA-
1989- Miami FL-
1988-
1987-
1986- Kansas City, MO-
1985- Chicago, IL-
1984- Miami, FL-
1983- Dallas, TX-
1982- El Paso, TX (Regional)-
1981- El Paso, Tx (Regional)-
TRAINING SLIDES FROM PAST CONFERENCES
Join now and receive exclusive membership benefits and updates.